This week – Luke is still doing battle with the demons of broken computer parts.  Mike sits down with Brett Anderson to talk about Warhammer, Ultimate Frisbee, and the human connection that can only be found at places like your Friendly Local Gaming Store or local church.
Brett's FLGS – http://www.maplewoodhobby.com/
I couldn't find the infamous "Nurse Joker" picture or video (will update if it's found) – but I DID find this one where he had stolen the mask of someone dressed as Batman.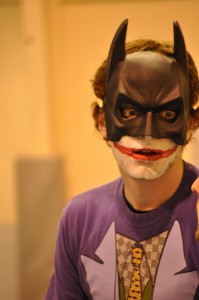 Podcast: Play in new window | Download
Subscribe: Apple Podcasts | Android | RSS