In this episode – we talk about the joys of regular gaming in a chaotic world, raging monsters in the streets of Tokyo, and the wonders yet to be seen in the upcoming release of Dungeons and Dragons 5th edition
Digging through the depths of doctrine is important for long time faith. Understanding the historical and social contexts help you understand and grow. But every once in a while, it can be an amazing thing to toss aside all the extra stuff we put onto the simple faith that is that Jesus Christ died that we might live, and do so abundantly. Occasionally – you just need to get back to the basics.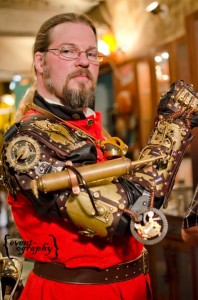 And for those of you who may be interested, THIS is Thomas Willeford – pretty much the guy that built steampunk.
Check out his stuff over at Brute Force Studios or their Etsy store
Podcast: Play in new window | Download
Subscribe: Apple Podcasts | Android | RSS