In this episode I got a chance to sit down with Lance Hill from Funhill games & the designer of Kings of Israel,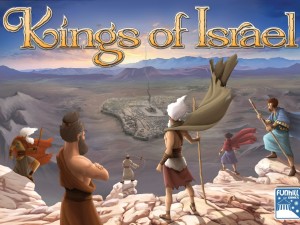 a cooperative game set in biblical Israel where prophets try to tell the people they need to turn to God or face judgment.
We've mentioned the game before on the podcast and currently mark Kings of Israel as one of a select few biblically themed games that we recommend for quality and fun. That's why we are happy to have Lance on to talk about Kings of Israel as a board game, as a soon to be on the Steam plantform digital game, and more from Funhill in the future.
If you would like to help KoI find its place in the Steam store, be sure to log in and vote for them on their greenlight page HERE
You can also find out more about the original board game – including tips on how to use it as a Bible study tool – at the Funhill Games website HERE

Podcast: Play in new window | Download
Subscribe: Apple Podcasts | Android | RSS