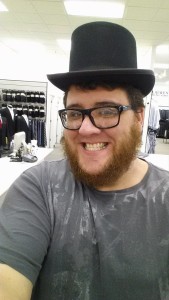 InnRoads Ministries has added its first volunteers staff member. His name is Daniel Fisher, and we are very excited to have him team up with us and be about the business of playing games as ministry as we bring people together to build relationships. Daniel jumpst on this episode with us to talk about his time at Dragon*Con this year as one of the leaders at the GameChurch booth and share a bit of his dice obsession with us.
We also talk InnRoads Plays: Victoriana, Gloomhaven, and how easy it is to take some games and mechanisms designed to bring people together and turn them into divisive wedges between them.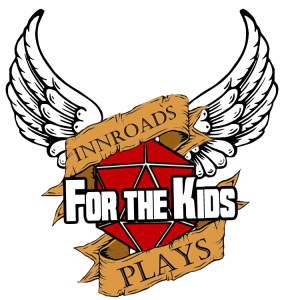 Remember to sign up for this year's Extra Life Team! We're looking to raise $1500 for Children's Specialized Hospital. We will only be able to do this if we have a bunch of people playing with us either at our local event here in New Jersey or with gamers near you. Check out our team page and sign up to join the team and start gathering donations as we support this great hospital for the 3rd year!
Whether you are going to be playing on the team or not – you can support us by ordering an InnRoads Regulars Extra Life 2015 Team shirt! 100% of the money we receive for this campaign goes to helps us meet our fund raising goal. The LAST DAY TO ORDER is September 14th. After that, you MIGHT be able to request a new print run of shirts to be made, but there's no promise – so be sure to order yours today!
You also only have a couple days left from this episode going live to enter for our InnRoads Hates Zombies contest and win a copy of I Hate Zombies – a party game of survival. Details in the episode and on our site
Podcast: Play in new window | Download
Subscribe: Apple Podcasts | Android | RSS