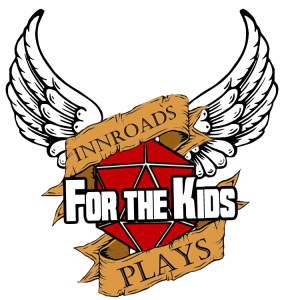 This episode of Bonus Content give us a chance to take a call from Katie Shotyk, one of our InnRoads Regulars Team for this year's Extra Life event. Katie got a chance to go and visit the folks at Children's Specialized Hospital – which has been our sponsored hospital for the past three years.
This year's event will be happening November 7th at 8am through November 8th at 8am. If you have any questions or would like more info, please email me at Mike@innroadsministries.com.
At the time of this recording, there are 10 members of the InnRoads Regulars team, and we have raised just about 55% of our total fund raising goal of $1500. If you would like to join the team, there is still plenty of time to sign up, but even if you can't play along with us here in NJ or wherever you are, you can help us by going to our TEAM PAGE , click on the "Roster" tab, and donate to one or more of our team members as they attempt to reach both their individual fund raising goals as well as pushing on to that $1500. We want to give a family a week's worth of care cost free, and you can help by donating to any member of our team.
Podcast: Play in new window | Download
Subscribe: Apple Podcasts | Android | RSS