Neither Jeff nor I had a lot of time to bust out new gaming experiences when we recorded this episode – but seeing as our dry-spell happened in conjunction with the 2 year anniversary of InnRoadsMinistries.com going live, we thought we'd talk about that.
We spend some time talking about what we've seen over the past 2 years, how we've grown, and what we hope to see in the near future.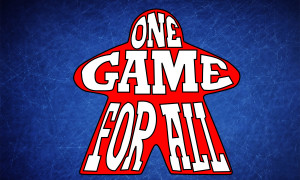 I also come back at the end to talk about our two year anniversary contest both in honor of that momentous occasion and the creation of our Board Game Geek guild. Followed closely by a discussion about our end of year campaign to support InnRoads into the next year. I'd type more about that here, but you can listen to the end of this episode or watch the video on our youtube channel describing it.
Podcast: Play in new window | Download
Subscribe: Apple Podcasts | Android | RSS